Your Surrey Dentist's on Your Team!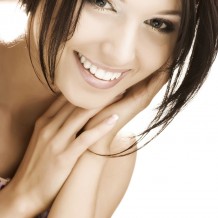 The team at your Surrey sedation dentist, Evergreen Dental Centre, recognizes that our patients may suffer from dental anxiety and as a result can be reluctant to call us and reserve a dental appointment. Read on for the Top 3 anxiety-causing  reasons for why people avoid coming to the dentist.
Discomfort
Worry of pain is entirely natural and the oral health care experts at Evergreen Dental Centre, your Surrey sedation dentist, recognize that anxiety associated with needles and the idea of pain/discomfort in the mouth can convince our patients they're better off suffering from oral health care concerns than coming to us for treatment. However, many dental treatments are now pain-free. If you need sedation and dislike needles, we'll supply you alternative choices or hide the needle if required.
Shame
90 % of dental patients in one recent study reported that embarrassment is the no. 1 explanation for why they don't visit the dentist. If you've neglected your teeth and your oral health care, come in for a visit and discover your oral health care choices at your Surrey sedation dentist, Evergreen Dental Centre. We're here to help you and your smile.
Control
If you worry about giving up control in the dentist's chair, there's no need to worry anymore! We promise to communicate with you and design a system that lets you let us know if you're experiencing any sort of difficulty during your dental treatment. At your Surrey sedation dentist, Evergreen Dental Centre, our goal is to give you the best dental experience ever.
Contact us today and discover why we're a great choice for your oral health care.
Subscribe to the Dental Blog for more secrets straight from your dental professional.
We're social, too! Follow us on Facebook, Twitter and YouTube.