EVERGREEN DENTAL CENTRE
Dental Crowns & Bridges in Surrey
Dental Crowns & Bridges Near You
A dental crown is a tooth-like "cap" that is placed over the natural tooth to protect it. Dental crowns can be necessary for a number of reasons, ranging from restoring a broken tooth to shielding a tooth after a root canal procedure. Crowns can also be used for cosmetic purposes. Placing dental crowns is a common procedure that can be comfortably completed in our Surrey dental offices.
Partial & Full Dental Crowns
A full dental crown is a dental prosthetic which covers the entire outer surface of a tooth. The crown is secured in place over the natural tooth, using the natural tooth roots to hold the dental crown in place. Full crowns are commonly used for restorative purposes, especially after a root canal treatment has been done. You may also receive partial crowns, also known as inlays and onlays, which replace only the biting surface of a tooth.
How Dental Crowns Are Placed
Dental crowns require two visits to our dental offices. In the first appointment, we will prepare the tooth by removing some of the outer tooth material. This allows enough space for the crown to be secured on top of the natural tooth. After gathering information to create the crown to perfectly match your surrounding teeth, the dental laboratory will create the prosthetic crown. Once it's ready within a couple of weeks, you can come back in for a second appointment to have the crown fitted and secured to your tooth.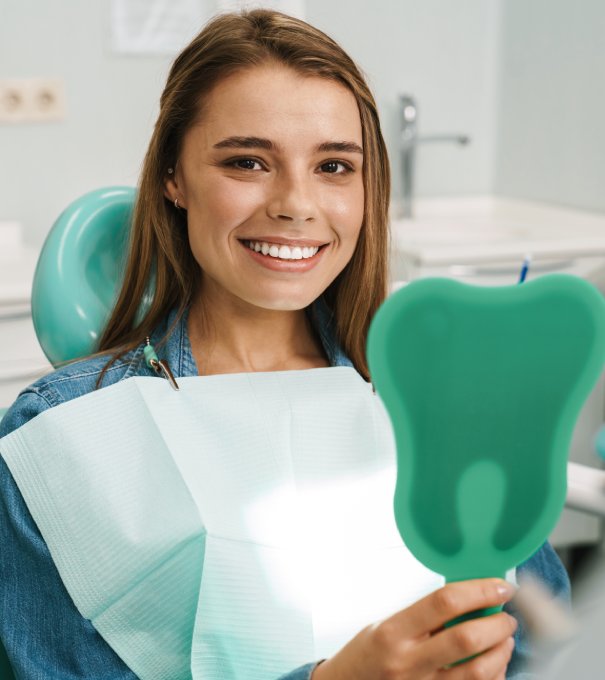 Dental Bridges in Surrey, BC
Dental bridges are orthotic devices that can replace one or more missing teeth. The pontic (false tooth) is supported on either side with an attachment to the remaining natural teeth or to a dental implant. In addition to creating a new biting surface, dental bridges can help maintain the shape of the face and prevent nearby teeth from shifting out of place. With excellent dental hygiene practices and regular oral examinations, dental bridges can last for many years.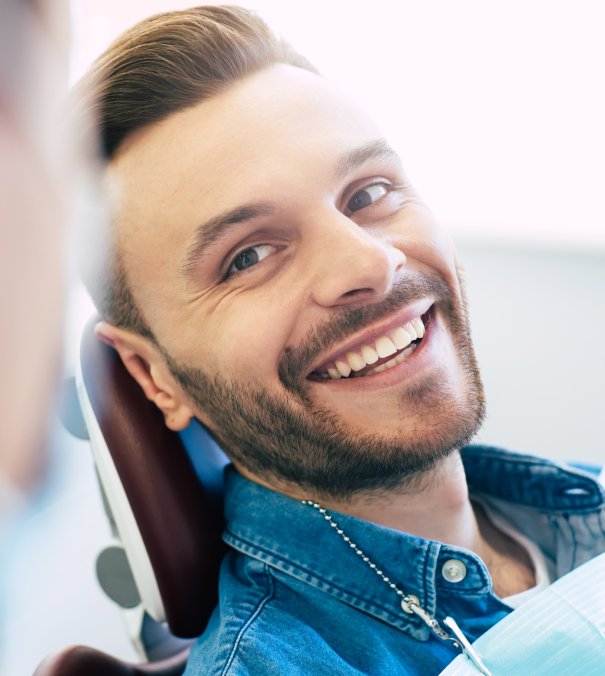 Bridging Gaps in Your Smile
Dental bridges are a very versatile, affordable, and reliable means of restoration for partial tooth loss. Depending on which teeth are missing and which remain stable, our dentists can attach them in various ways, including to a dental implant or to crowns placed over the natural teeth. The materials used in a dental bridge can also vary, but often rely on metal or composite resin. Composite resin can be matched to the natural tooth colour, creating a dental bridge that blends in nicely with the other teeth.
Restorations for Missing or Extracted Teeth
Dental bridges restore both the bite and the smile, giving people with partial tooth loss the ability to eat, speak, and smile as usual. Your dentist can help you decide whether a dental bridge is a good option for your restorative dentistry treatment plan by comparing the lifespans, costs, benefits, and challenges of different types of restorations. If tooth loss has affected you, reach out to our experienced dental team today to learn more.