Contact Us
Come visit the expert dental team at the Evergreen Dental Centre today. We are conveniently located on 152 Street in Fleetwood, Surrey. We are accessible by foot, bus or car and offer free parking for patients.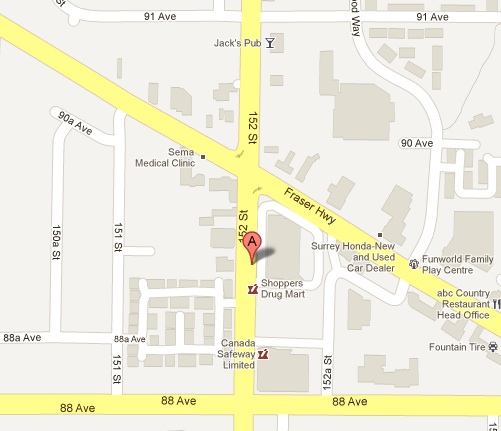 Phone: 604-589-1700
Fax: 604-634-0130
Email: info@evergreendentalcentre.com
Mailing Address:
#8924 – 152nd Street, Surrey, BC V3R 4E4
View Map
If you have any questions or feedback for Evergreen Dental Centre, please contact us in the form below. A member of our team will get back to you as soon as possible.