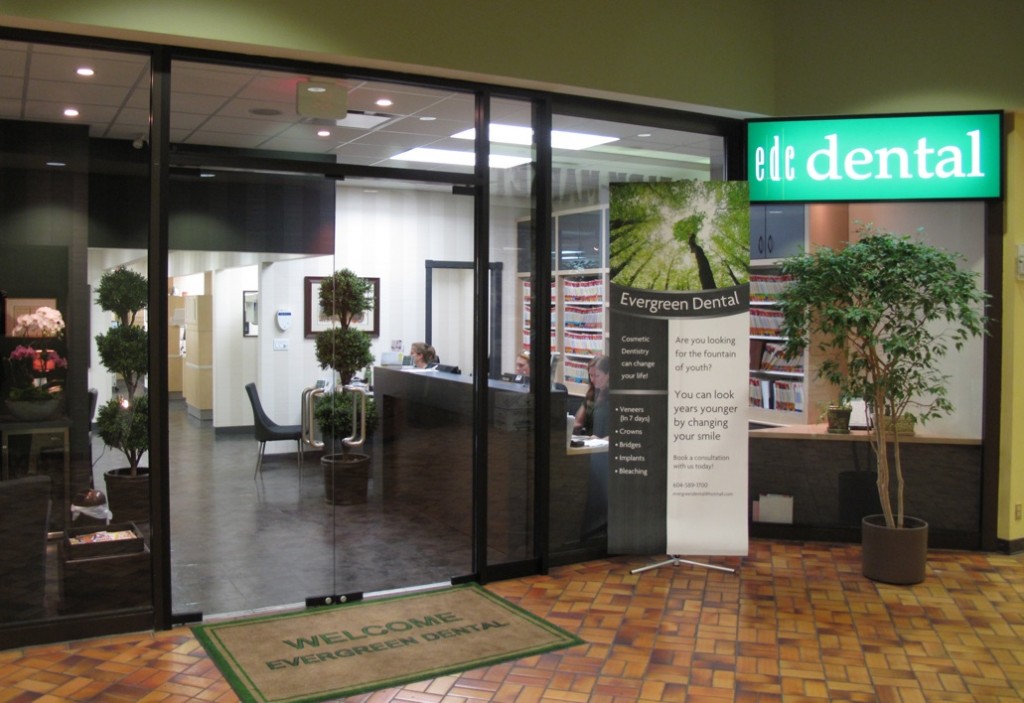 We are Your Caring, Trusted Surrey Dentist
Evergreen Dental Centre, your Surrey BC dental clinic, exists to provide you with a life changing experience in dentistry. Our revolutionary approach to dental care is delivered through experienced professionals who deliver high-quality results and care.
Our modern dental clinic in Surrey BC has been recently renovated to provide patients with solutions for their oral health. The leading choice for dental patients in Surrey BC, Evergreen Dental Centre is a Surrey dental clinic conveniently located in Evergreen Mall on 152nd Street. Near to Safeway, Starbucks and Shoppers Drug Mart, Evergreen Dental Centre offers flexible hours that work with your busy lifestyle.
Our friendly, personable and experienced team of dental professionals offer possible alternatives to maintain your oral health. We utilize world-class dental technology and create the smile you have always wanted through root canal therapy, dental implants, cosmetic dentistry, surgical extractions, and more.
When was the last time you smiled with confidence? Visit the Evergreen Dental clinic at 8924 152 Street in Surrey, BC or contact us today to get the smile you have always dreamed of.