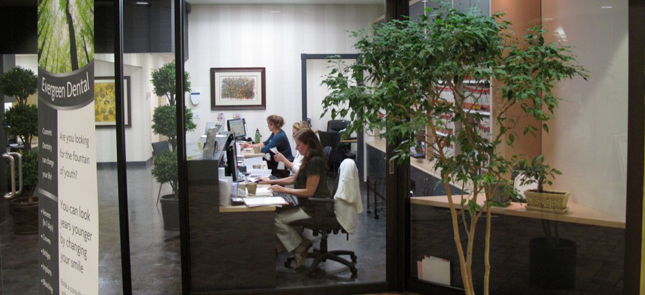 Your Fleetwood Dentists At Evergreen Dental Centre
The team of Fleetwood dentists at Evergreen Dental Centre has created a warm, comforting environment that is focused on every patient. We strongly believe in taking the extra time to offer individualized care for each unique smile. Experienced, friendly and caring, our staff utilizes the latest dental technology and techniques to offer oral health care that is faster and more efficient. With our life-changing approach to dental care, we work to give you a confident, healthy smile. Request an appointment with your Fleetwood dentists today!
---
Dr. Rahim Jamal
Dr. Rahim Jamal, or Dr. J as most of his patients and staff refer to him, completed his Bachelors of Science with Honours at Simon Fraser University, followed by his Doctorate of Dental Medicine with distinction at the University of British Columbia. Dr. Jamal has been heavily involved in furthering his expertise throughout his career, by participating in countless hours of continuing education, as well as completing a General Practice Residency at the Vancouver General Hospital, as a hospital dentist.
Dr. Jamal enjoys all aspects of dentistry, and he truly enjoys developing long-term relationships with his patients. He has developed many over his 14 years as a dentist. He carries with him a passion for dentistry and strives to continuously achieve excellence in a warm, comfortable and welcoming environment.
Dr. Jamal is happily married and has two wonderful young boys. He enjoys many outdoor activities in his spare time including swimming, riding bikes, hiking and spending many hours in the gym. Dr. Jamal has a keen interest in construction and renovations as well, and loves to build things around the house.
Work Schedule: 
Monday
Tuesday
Wednesday
Thursday
Alternate Fridays
---
Dr. Prabhjot Bhullar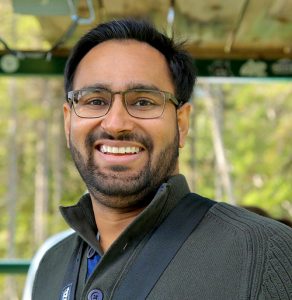 In 2010, Dr. Prabhjot Bhullar obtained his Bachelor's in Dental Surgery degree from the National Dental College in India and holds an advanced diploma in forensic dentistry from the Indian Forensic Society. Dr. Bhullar is persistently updating himself with continuing education to best serve his patients.
In 2016, Dr. Bhullar completed his National Dental Examining Board certification process to become a licensed dentist in Canada. Currently, he is a member of both the Canadian Dental Association and the British Columbia Dental Association.
Dr. Bhullar practices full scope of general dentistry. He advocates to preventive dentistry and early detection of problems. Dr. Bhullar has a strong emphasis on saving the natural tooth structure and provides his patients with the most aesthetic and functional treatments. Additionally, Dr. Bhullar offers inhalation and oral sedation to help his patients to relax.
In his free time Dr. Bhullar enjoys going for nature walks, hikes, playing tennis, cooking, and reading history and science books. On rainy days, he enjoys the couch time and catching up on his favourite shows and movies. Dr. Bhullar looks forward to interacting with you and leaving you with a gigantic smile.
Work Schedule:
Thursday
Friday
Saturday
---
Am – Dental Hygienist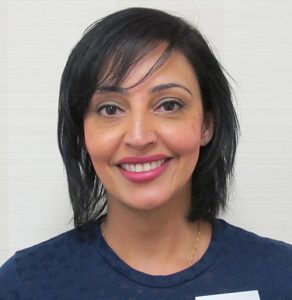 In 1998, Am started working at Evergreen Dental in the administrative team. Later on, she decided to study to be a Hygienist. In 2005, she graduated from the Vancouver Community College and started to work as a Dental Hygienist at Evergreen ever since. Am's strongly believes in preventive medicine, promoting self-care oral hygiene, and education in oral hygiene. Am loves gardening, travelling and reading.
Work Schedule:
Tuesday
Wednesday
Thursday
---
Ravi – Dental Hygienist
Photo and Bio coming soon.
---
Ritu – Dental Hygienist
Photo and Bio coming soon.