How to Freshen Your Breath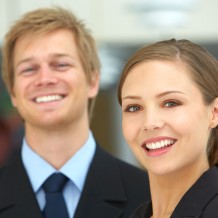 Whether you're in a company meeting or a lunch date, bad breath can destroy your whole day and your fantastic first impression. However, with these suggestions from your dental professionals at Evergreen Dental Centre, Surrey dentist, you can fix your breath and get back to your company – social or professional.
Reach for the Lemon Water
Dry mouth is commonly the cause of bad breath so keep your mouth moist and hydrated to prevent bad breath altogether. Washing down germs with lemon juice and water can help lessen halitosis and get you smiling once more.
Chew on This
Sugar-free gum supplies on-the-spot relief from bad breath. If you're not a fan of chewing, you can easily switch your sugar-free gum for breath strips or mints. For an entirely natural solution to bad breath, order a dish that's garnished with ginger, basil, mint or parsley.
Be Prepared
Keep a travel-sized tooth brush and tooth paste for optimal dental hygiene on the go. Mouthwash or baking soda are optimal for fast breath fixes and should get rid of bad breath altogether.
A word of caution from your Surrey dentist, Evergreen Dental Centre. Halitosis may be caused by inadequate dental hygiene or dental infections. If your halitosis is consistent and not caused by anything you bought at lunch, schedule a consultation at your Surrey dentist, Evergreen Dental Centre, and we'll help you keep your breath fresh so that you can easily concentrate on the vital things, like getting a new customer or a 2nd date.
Have you signed up to our blog to get more dental secrets? We're social, too! Follow us on Facebook, Twitter and YouTube.