Your Fleetwood Dentist Wants To Know: Are your Flossing Correctly?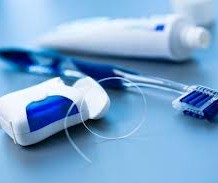 Your Fleetwood dentist here at Evergreen Dental Centre focuses on helping you maintain your oral health. Doing so involves investing in your oral hygiene on a daily basis. Flossing, when done correctly, is a key component of that daily oral hygiene regime.
How Good is your Flossing Technique?
We all know that brushing and flossing our teeth is an important part of taking care of our teeth, but are you sure you are doing it correctly? The Canadian Dental Association has illustrated how to properly floss and brush your teeth.
Are you brushing and flossing regularly and doing so the right way? Give your Fleetwood dentist a call and we will book you in for a checkup and cleaning. We can also show you and your children the techniques for brushing and flossing.
Your Fleetwood Dentist can Show you and your Children how to Floss
Learning how to floss is important for your children, as they learn how to take care of their teeth. If you have a question about your flossing technique or that of your children, we can help.
Our team is here at Evergreen Dental Centre ready to help you book an appointment for checkup and cleaning, with your convenience in mind. We will help you find the next available appointment that suits your scheduling needs or those of your children.
Request an appointment today. Your Fleetwood dentist is eager to meet you and welcome you into our dental family!